FAMILY AND COMMUNITY PARTNERSHIP
Good partnerships mean Head Start parents and staff are learning from one another. Acting as a team, they identify the strengths, needs, and interests of the family. Parents are supported as they meet their own goals and as they nurture the development of their children.
Family situations affect children. The Head Start staff is prepared to assist families in finding needed resources.
Head Start assists families by:
Making home visits
Referring to other services, agencies or consultants.
Helping you identify the strenghts and concerns of your family and providing a framework to help you set your goals and time frames to meet your goals
Responding to your childs's absentees to see if additional assistance could be provided.
Working in a partnership that is driven by parent identification of their family's strengths and needs, parents and staff determine how the program can support families in pursuing their goals. Staff will assist families to accomplish their identified goals in many ways. Our goal is to link families within their community. If a barrier is identified such as transportation or possible costs, our staff will assist you in looking at options in these areas.
"Graduating"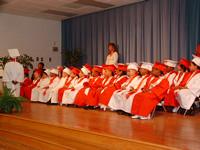 Transitioning out of Head Start into Kindergarten is available to all enrolled children. Staff is available to set up a meeting prior to the child starting Kindergarten, so that we may share any information or concerns that would enable the school staff to better meet the needs of the child.